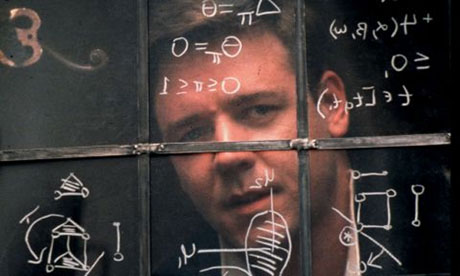 After taking time last week to watch the incredible story of John Nash's life A Beautiful Mind you need to complete the following assignment and turn in via email to my school address. Use specific examples from the film to complete the following...
Describe John's mind and his incredible talent to see solutions and problems at the beginning of the film.
Describe Johns paranoia(What was it etc...), hallucinations, and delusions.
Describe his treatment in and out of the hospital and his recover process.
How did John solve the equation of his mental illness and what did he learn to do?
Describe his life after his understanding of his illness.
Due: Monday March 11